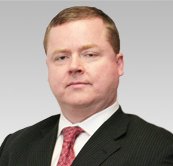 Phone: (508) 459-6253
Fax: (508) 519-9155
Email: tbodkin@bodkinmason.com
Thomas W. Bodkin, Jr. is a founding partner at Bodkin & Mason, LLP. His practice focuses on personal injury, real estate and specialized legal issues.
After receiving a degree from the University of Massachusetts, Attorney Bodkin went to work in the residential lending business where he learned the intricacies of the residential real estate market. Later, before pursuing his law degree, he worked for a leading insurance company handling serious injury claims. Then, with this experience in his back pocket, Attorney Bodkin began a law practice focused on personal injury and residential real estate.
Attorney Bodkin has handled hundreds of personal injury cases and residential real estate transactions. His experience in these fields combined with his diligence and attention to detail make him a stand out in the legal community. As Attorney Bodkin says, "it's not just what you learn in law school that's important, but actually knowing how to help people that counts. No matter what type of case it might be, my clients come first."
Attorney Bodkin looks forward to advocating on behalf of his clients and welcomes the challenges found in today's legal environment.
Contact Attorney Bodkin concerning any personal injury or real estate matter.