Often times the person responsible for a serious auto accident flees the scene and is never identified. If you or a loved one has been injured in a hit and run accident – you have rights! Let the aggressive and experienced attorneys at Bodkin & Mason, LLP protect your rights. As experienced hit and run lawyers, Bodkin & Mason, LLP can often still get compensation for you.
The lawyers at Bodkin & Mason, LLP are the right choice for you because they used to work for the insurance industry. They know how to investigate and aggressively handle hit and run accidents on behalf of their clients. Let them make the insurance process and legal system work for you or your loved one.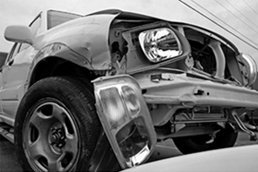 If you have been injured by a hit and run driver, you must act quickly to protect your rights. Injuries sustained from your hit and run accident may entitle you to receive compensation for medical expenses, lost wages, pain and suffering, property damage, emotional distress, permanent disability, scarring and other damages.
We handle all types of Hit and Run Accidents including:
Car Accidents
Motorcycle Accidents
Truck & Commercial Vehicle Accidents
Pedestrian Accidents & Bicyclist Injuries
Drunk Driver
ATV & Jet Ski
Boating Accidents
Legal topics related to hit and run accident cases:
Protect your rights. Contact Bodkin & Mason experienced hit and run attorneys  who are ready to fight for you.