More people are injured in auto accidents and other motor vehicle accidents than in any other type of accident. The consequences of a serious car accident can be substantial and affect the injured party and their family for a lifetime.
Bodkin & Mason, LLP has successfully represented many automobile operators and passengers obtaining significant compensation for injuries suffered in automobile accidents.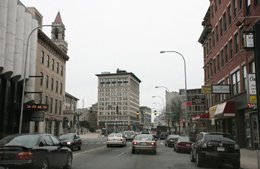 "A high-speed, rear-end automobile accident seriously injured our client who was left unable to work and with ongoing disability. Our experience as auto accident lawyers enabled us to settle the case out-of-court. Our client received $300,000.00 in compensation."
If you or a loved one has been injured in a automobile accident you may deserve compensation for medical expenses, lost wages, pain and suffering, property damage, emotional distress, permanent disability, scarring and other damages.
Worcester lawyers, Thomas Bodkin and Christopher Mason, specialize in all types of motor vehicle accidents including:
Car Accidents
Motorcycle Accidents
Truck Accidents
Commercial Vehicle Accidents
Pedestrian Accidents (including Injuries to Bicyclists)
Drunk Driver Accidents
ATV & Jet Ski Accidents
Boating Accidents
Bus Accidents
Personal injury topics frequently related to auto accident cases:
Protect your rights. Contact experienced automobile accident lawyers Bodkin & Mason, LLP who are ready to fight for you.