If you or a loved one has been injured in an accident you need an experienced and aggressive personal injury attorney. Worcester's Bodkin & Mason, LLP is a law practice dedicated to personal injury law. We fight for accident victims throughout Massachusetts and New England. Let us fight for you so you receive the benefits and compensation you deserve. Contact Bodkin & Mason, LLP.
Our personal injury law practice includes advocating for clients who have sustained all types of injuries. Some of the more common personal injury cases we handle are: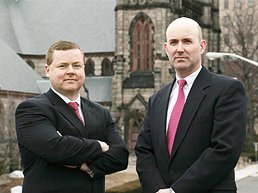 Call 508-459-6253 today for a free consultation on your Personal Injury Matter.
» Home and Hospital visits available.