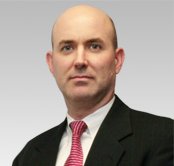 Phone: (508) 459-6253
Fax: (508) 519-9155
Email: cmason@bodkinmason.com
Christopher C. Mason is a founding partner at Bodkin & Mason, LLP and his practice is dedicated solely to personal injury law.
After graduating from Allegheny College with a BA in Political Science, Attorney Mason served in the US Army with the 82nd Airborne Division.Upon completing his military service he began a career with a leading insurance company working as a claims supervisor overseeing serious injury cases for the insurance company. At the same time, Attorney Mason attended law school and then left the insurance industry to begin a law practice devoted to helping accident victims and their families.
Attorney Mason has handled hundreds of personal injury cases and collected millions of dollars for his clients. His in depth knowledge of the insurance process and the legal system gives him the advantage when handing difficult injury cases against the powerful insurance companies. Attorney Mason explains, "I learned a great deal while working in the insurance industry and I can now put that experience and knowledge to work on behalf of my clients."
An experienced, aggressive attorney, Attorney Mason handles all types of personal injury matters: